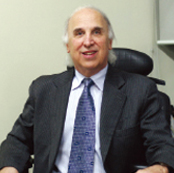 Dear Parents, I would like to take this opportunity to introduce our educational organization, Saint Paul American School System(SPASS) to the parents and students attending Saint Paul Academy, Daechi. The goal of Saint Paul American School System is to prepare students to achieve success in the global community by becoming leaders with broad perspectives and high expectations for themselves and others. Our American curriculum with AP system emphasizes the development of the whole child by focusing on critical thinking skills, social-emotional learning, intercultural learning and the foundations of the STEM subjects.

SPASS has been established to manage to develop each of Saint Paul schools so that we provide constant quality education that will prepare students to successfully compete in the global arena. It is our goal to provide a rigorous curriculum, high expectations and strong preparation for entering competitive universities. We have worked hard to improve the quality of the school, its teachers and its curriculum. Students will experience a US-based curriculum leading to their diploma from Saint Paul Academy and Saint Paul American School System combined. I encourage you to contact us and visit our new facility in the south of the river which will be the new home of Saint Paul Academy, Seoul, Korea.


Frank Tarsitano, Ph. D.
President
Saint Paul American School System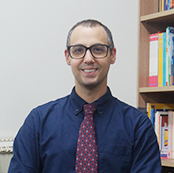 As the Curriculum Development Specialist at Saint Paul Academy, I have the distinct pleasure of working with the teachers and the Headmaster in developing the academic program using best practices and internationally focused guidelines. To achieve this, Saint Paul Academy is aligned with Common Core ELA and Mathematics, AERO, and Next Generation Science Standards. I also visit Saint Paul Academy for observations of the classrooms and provide feedback to the educators on ways to reflect and grow in their roles. It's my pleasure to work with the faculty and staff of Saint Paul Academy, Daechi, and I hope that you will join us there soon.



Gregory Aiello Curriculum Development Specialist Middle School & High School
NISS-Asia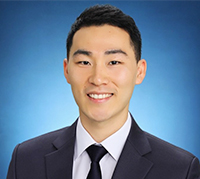 I feel very privileged to be the Headmaster of Saint Paul Academy, Daechi. I am really proud of our school and the staff work extremely hard to provide a welcoming and supportive school that not only aims to prepare students for college, careers and opportunities after high school, but to become global leaders that are capable to make a difference in the world. We work as a very close team and strive to promote the development of excellent relationships between pupils and the whole staff team. This aspect is valuable for the students, so they can receive support academically and personally seek advice when challenges arise. As the school year progresses, the range of experiences and extra-curricular activities, make for cheerful and self disciplined students who are full of ambition to achieve their goals.



Daniel Brown Headmaster Saint Paul Academy, Daechi