Language Arts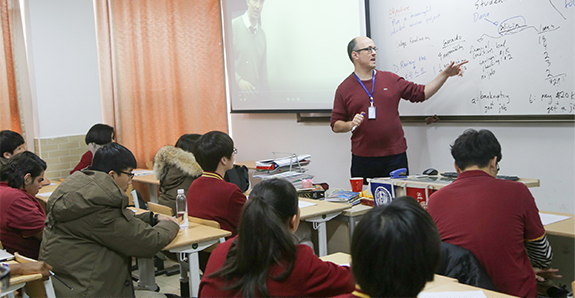 The overarching goal is to prepare students to be successful at the college level by providing them with a comprehensive understanding of the English language. At all grade levels, reading, writing, speaking, and analytical thinking will be emphasized and assessed. We believe these skills will help strengthen students' ability to interpret the world around them.
During their English studies, students begin by mastering the foundations of English composition, and progressively move to a variety of specific writing, speaking, and literature courses. Students will analyze and respond to a wide range of literary texts that encompass a global perspective, with an emphasis on highly energetic, discussion-based learning experiences.
Along with the core English curriculum, each student must also enroll in at least one Speech course. The purpose of this requirement is aimed at helping students build confidence, refine verbal and nonverbal communication skills, and, ultimately, be able to successfully deliver a wide variety of practical speeches.
Ultimately, we hope to instill in our students a love of literature, as well as the confidence to communicate effectively.

Math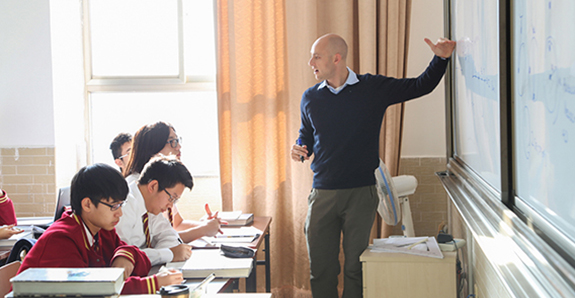 Our Mathematics courses follows the same progression as American curriculum by starting with basic concepts and working through college-level content. An emphasis is placed on graphing, functions, and critical thinking.
Higher level classes require a high level of English due to the types of questions asked. Students are placed in the class that best reflects their current level with consideration given to English ability. Students who finish our course will not only be ready for college courses, but will also gain life skills that can be applied into other mathematical studies including finance, statistics, and applied sciences.